I need to Make An appointment for my own livestock
(Not For-Sale)
I need to order Freezer Packs or meat in bulk
How Much Meat Will I Be Getting?
Stephens City (State inspected, not for re-sale)

You may drop off your livestock the evening before their appointment or at the very latest by 8am on the day of their appointment.

Please put your livestock in our holding pens. The holding pens are located in the back of the facility.

Please make sure all gates are LOCKED.

Make sure that your NAME and PHONE NUMBER are on the pen that your animals are in.

You will need to submit your cutting instruction sheet in a timely manner.
To make an appointment for your own livestock
(Not For-Sale)
Your beef, pigs, lambs, and goats are in good hands.
Our team is specially trained in humane handling, a key component of making the best tasting meat.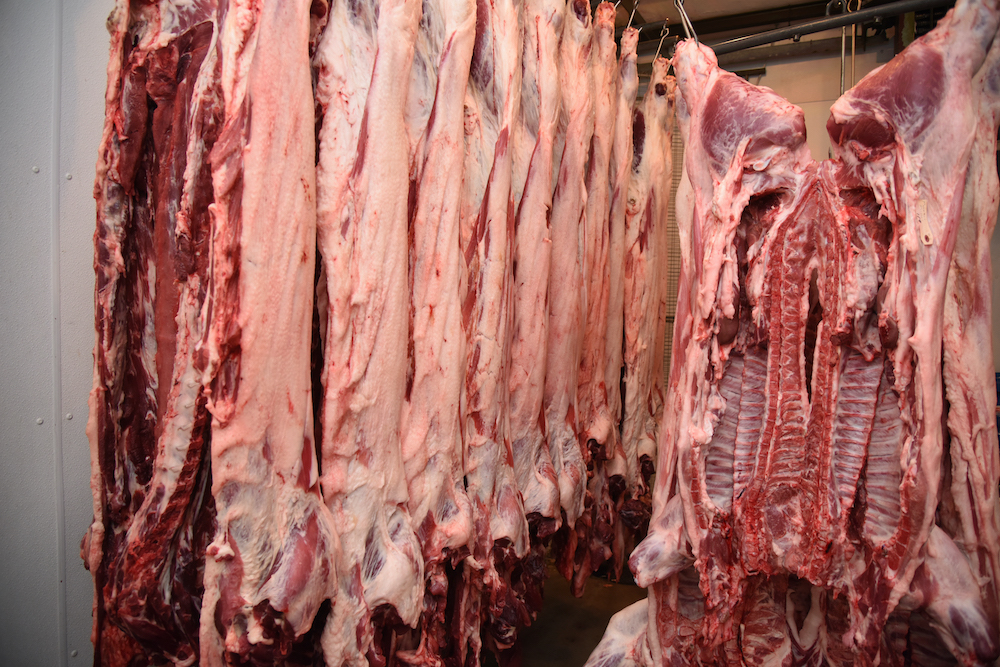 HOW MUCH MEAT WILL I BE GETTING?
Cut Sheets are due 
at slaughter appointment for pork and lamb, within the week of beef appointment.
Not submitting your Cut Sheet will forfeit your custom cutting instructions and our standard custom Cut Sheet will be used to process your livestock. This rule also applies for folks selling their livestock to multiple customers
We will hold meat in our freezer space with no charge for 3 weeks, but if you haven't picked it up by then a $50 charge will be incurred per week.
on the hanging weight to custom cut, vacuum seal, label, quick freeze.
Beef over 30 months old
$50.00
Beef over 30 months old will have the spinal column removed (no NY Strip and Porterhouse option) and charged an additional processing fee.
Dry-Age Beef over 21 days
discuss at booking
on the hanging weight to custom cut, vacuum seal, label, quick freeze.
Scaled Hog Kill Fee
$75.00
to remove hair and prepare carcass for bbq pit or turn on spit.
Scaled Hog Cut & Vacuum Seal
$0.75/lb
Kill & Scald Hogs Over 300lbs
$0.10/lb each lb over 300lbs
Vacuum Sealed Flat Fee
$100.00
on the hanging weight to custom cut, vacuum seal, label, quick freeze.
What to Expect from a 1/4 of Beef
We offer a front quarter and a hind quarter of beef.
They break down as follows:
Each is roughly going to cost you about $650.
Front: (Charged per pound on the hanging weight, the front weighs a little more than hind so it ends up costing about the same)
More ground beef
Chuck Roast, Arm Roast, Rib Roast
Brisket
Short Ribs
Stew Meat
Rib Steaks/Boneless Ribeye Steaks
Hind: (Charged per pound on hanging weight, weighs a little less than front so it ends up costing about the same)
Lots of ground beef, but not as much as the front quarter
Rump Roast, Sirloin Tip Roast
London Broil/Round Steaks/Cubed Steak
Eye Round Steak/Roast
Bottom Round Roast/Cubed Steak
Sirloin/Kabobs/Stir Fry
T-Bone & Porterhouse  OR  Filet & NY Strip Steaks
Stew Meat
Shanks
Flank Steak
** heart/tongue, soup bones, and liver available with either front or hind**
Any cuts not wanted we will grind into ground beef.
If you want a 1/2: 
You will get cuts from the front and hind- so just double the cost– $1,300, a whole is roughly $2,600
Please note these prices are ROUGH ESTIMATES! The charge is per lb on the hanging weight and each animal is different and can have different yields.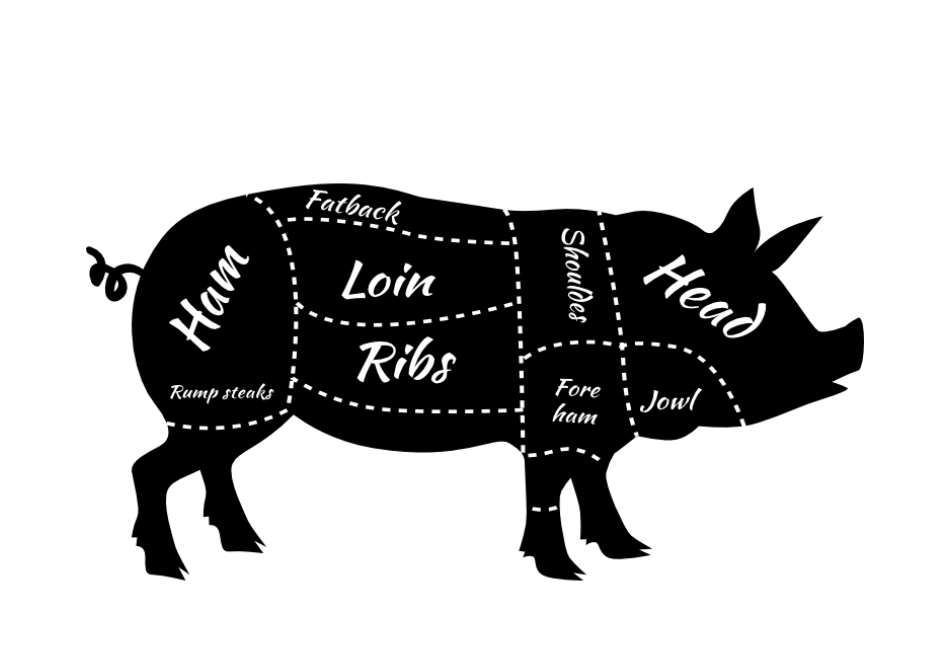 What to Expect from a Whole Hog
*(our Stephens City location does not offer ½ hogs)
Shoulder Roasts/Steaks/Whole for curing/Sausage
Side Meat Whole (for burnt ends or making bacon)/Slices (not cured)/Sausage
Ham Roasts/Slices (not cured)/Whole for curing/Sausage
Sausage in 1lb packs or in bulk bags with 3 seasoning options (mild, sage, breakfast hot)
Spare Ribs
Backbone
Liver
What to Expect from a Whole Lamb
Loin Roast/Chops
Rib Roast/Chops
Shoulder Roast (bone in/boneless)/Chops/Kabobs
Leg Roast (bone in/boneless)/Chops/Kabobs
Burger
Stew Meat
Leg Shanks